The Ammunition Management Advisory Team (AMAT), a shared initiative of the Geneva International Centre for Humanitarian Demining (GICHD) and the United Nations Office of Disarmament Affairs (UNODA), promotes the use of the International Ammunition Technical Guidelines (IATG) and supports states in managing conventional ammunition according to good practice.
To contribute to improved coordination of ammunition management initiatives, AMAT developed a knowledge and information sharing platform, the Ammunition Management Activity Platform (A-MAP). The A-MAP is designed to provide states, donors, and implementers with a one-stop source on who does what and where in the field of conventional ammunition management.
A-MAP is the only platform dedicated to ammunition management. Other initiatives have undertaken mapping of projects and activities with a focus on Small Arms and Light Weapons (SALW), the Arms Trade Treaty (ATT), and regional assistance. A-MAP compliments the information found in these platforms, in order to provide a comprehensive picture of ammunition-related activities, support the operationalisation of the UN SaferGuard Programme, disseminate the IATG, and promote the recommendations of the Group of Governmental Experts (GGE) ammunition reports.
Data collection: Information is regularly gathered from open sources (official reports, websites, related databases, news, social media) and through outreach. In addition, the stakeholders are asked to complete a data request form on a biannual basis.
Coding of activities: Each activity or project is classified as per type of activity and IATG focus (see below).
Outreach & validation: The collected and coded data is shared individually with the corresponding stakeholders for review, validation, and completion.
Currently, 87% of the data has been validated (latest update: 30.06.2022).
Adjustment & update: Based on research and feedback, the database and its visualisation are readjusted and updated as required.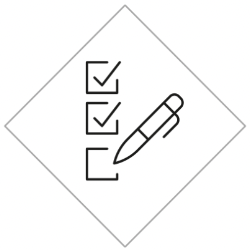 Through-life management assessments
a) Assessments (including explosive risk assessments, diversion risk assessments, and national capability assessments) carried out by relevant expert practitioners to inform the design and implementation of through-life management (TLM)* of ammunition systems. These assessments take into account the International Ammunition Technical Guidelines (IATG), other multilateral, regional, or sub-regional guidelines, national standards, as well as relevant existing national practices for implementing these standards (e.g. standard operating procedures, model directives, and organizational structures).
*The term 'through-life management' refers to an integrated approach to the process, planning, and
costing activities across the whole service life of a specific ammunition type.
(See IATG 01.35 para. 3)
Research and technological development
Technical and policy research to develop new or adapt existing concepts, methods, and tools for safe, secure, and effective TLM systems or relevant assistance packages.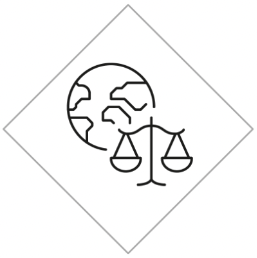 Normative development and refinement
a) Support the drafting, strengthening, or review of national regulations, laws, standards, strategies, and standard operating procedures (SOPs) governing TLM of ammunition, in line with the IATG and other multilateral, regional, and sub-regional guidelines.
b) Support global and regional standardisation processes and development of international, regional, and sub-regional instruments and standards related to the control and management of conventional ammunition.
(See IATG 01.35, para. 6.1)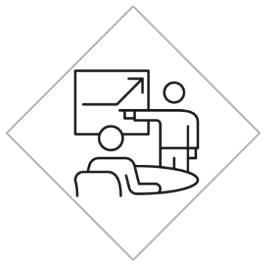 Training development and delivery
Support the development, strengthening, or review of course materials, curricula, and national training structures for TLM of ammunition through short-term professional advice and training missions or longer-term secondment, knowledge transfer, and skill development initiatives.
(See IATG 01.35, para. 6.3; IATG 01.90)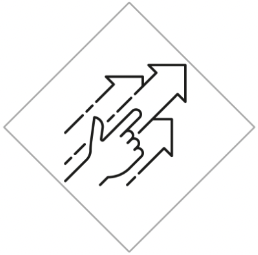 Strategic advice
Strengthening strategic planning processes, including the development of organisational capabilities, among the national authorities responsible for TLM of ammunition.
(See IATG 01.30; IATG 01.35, para. 6.1, 6.2)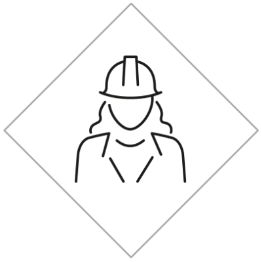 Technical expert services
Deployment of specialised technical staff for addressing a lack of organisational capacities and resources to a) to conduct specialised surveillance and proof (functioning) tests; b) identify and dispose of obsolete, unserviceable, and complex ammunition; c) identify and address the risk of accidental explosions and diversion across the full extent of the national stockpile supply chain, or d) support following explosive incidents at ammunition storage areas (including reporting and investigation, EOD clearance).
(See IATG 07; IATG 10; IATG 11)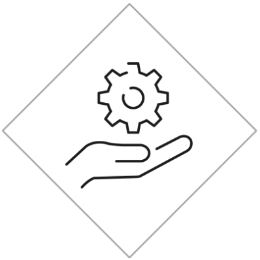 Material support
a) Making available vehicles, equipment, or software for effective TLM.
(See IATG 01.35, para 6.4)
b) Institutional funding or direct budgetary support in areas relevant to physical security, stockpile management, and disposal.
(See IATG 01.35, para. 6.6)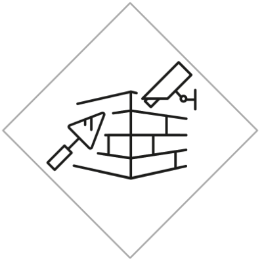 Infrastructure upgrades
a) Building or refurbishing physical structures and facilities, and utilities needed for safe, secure, and effective stockpile management of ammunition stockpiles.
b) Updating or improving information management systems and processes necessary for record-keeping, accounting, and overall inventory control and management.
(See IATG 01.35, para. 6.7, IATG 03; IATG 04-06; IATG 09)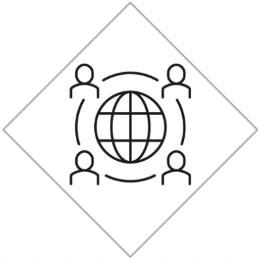 Knowledge exchange and cooperation
a) Building awareness among governments, parliamentarians or NGOs about issues related to TLM.
b) Supporting efforts to increase information/knowledge exchange, cooperation, and coordination amongst stakeholders at international, regional, national, and subnational level.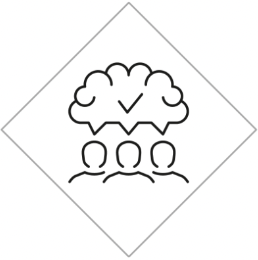 Community safety and awareness raising
Sensitisation and awareness raising activities—including explosive ordnance risk reduction (EORE) initiatives or development of emergency response plans—that seek to reduce the risk to local communities (in accordance with their different vulnerabilities, roles, and needs) stemming from conventional ammunition stockpiles.
(See IATG 02.10, paras. 6.4, 10c, 12; IATG 02.50, para. 5.1)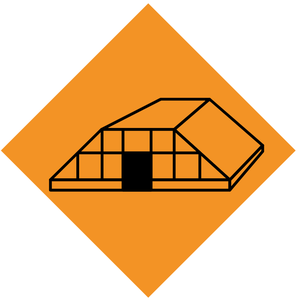 Ammunition storage
Establishing or improving a system for storage of ammunition.
Storage refers to the 'deposit of munitions in a covered or uncovered enclosure, awaiting transportation to or from operational theatres or direct use'.
(IATG 01.40, para 3.268)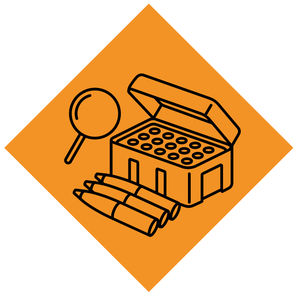 Ammunition processing, maintenance, and repair
Establishing or improving a system for the processing, maintenance, and repair of ammunition.
Processing includes 'the activities undertaken in an ammunition process building that involve building, repair, refurbishment, breakdown, test and inspection of explosives articles and their components.'
(IATG 01.40, para 3.201)
Maintenance includes minor refurbishment tasks, such as removing rust or discolouration from ammunition and its containers.
Repair involves replacement of ammunition components that are past shelf-life expiry date or beyond refurbishment.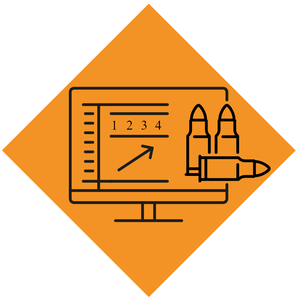 Ammunition accounting
Establishing or improving an ammunition accounting system.
Accounting refers to 'information management systems and associated operating procedures that are designed to record, numerically monitor, verify, issue and receive ammunition in organisations and stockpiles.'
(IATG 01.40, para. 3.5)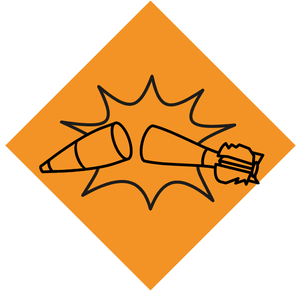 Ammunition demilitarisation and disposal
Establishing or improving a system for the demilitarisation and disposal of ammunition.
Demilitarisation refers to 'the complete range of processes that render weapons, ammunition and explosives unfit for their originally intended purpose. Demilitarisation not only involves the final destruction process, but also includes all transport, storage, accounting and pre-processing operations that are equally critical to achieving the final result.'
(IATG 01.40, para 3.66)
Disposal refers to the 'removal of ammunition and explosives from a stockpile by the utilisation of a variety of methods, (that may not necessarily involve destruction).
NOTE: There are six traditional methods of disposal used by armed forces around the world: 1) sale; 2) gift; 3) use for training; 4) deep sea dumping; 5) land fill; and 6) destruction or demilitarisation.
Destruction or demilitarisation (method 6) are the only generally accepted methods.'
(IATG 01.40, para 3.81)
Destruction refers to the 'the process of final conversion of weapons, ammunition and explosives into an inert state so that the item can no longer function as designed.'
(IATG 01.40, para. 3.68)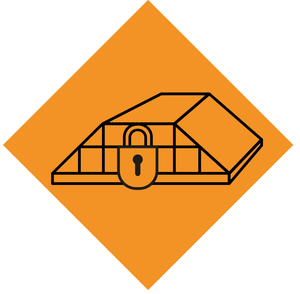 Security of ammunition stockpiles
Establishing or improving the ammunition security systems.
Security is the 'result of measures taken to prevent the theft of explosive ordnance, entry by unauthorised persons into explosive storage areas, and acts of malfeasance, such as sabotage'
(IATG 01.40, para 3.245)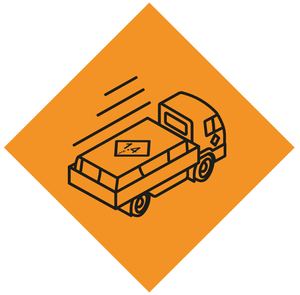 Transport of ammunition
Establishing or improving ammunition transportation systems
Methodological note on "Type of activity" categories:
These categories and their corresponding definitions rely on the terminology provided by the International Ammunition Technical Guidelines (IATG) glossary, including the changes suggested in the updated Version 2 and Version 3 released, respectively, in 2015 and 2021. They are based on the descriptions of ammunition management projects and activities presented in official reports, related databases, open-source websites, and first-hand information provided by relevant stakeholders. The decisions around what to include in, or exclude from, the categories were made iteratively. This resulted in a dynamic process that accompanied the building of the database: as the coding of the collected data progressed and new or unexpected information emerged, the categories were continuously refined and clarified. Finally, pragmatic concerns dictated by the need to visualize data on the interactive online map were also considered and influenced the preference for succinct yet informative categories.
Methodological note on "IATG focus" categories:
The IATG focus areas correspond to the six complementary groups of activities defined in the IATG module 01:10, paragraph 4 (3rd Edition, March 2021).